Coronavirus - We're here for you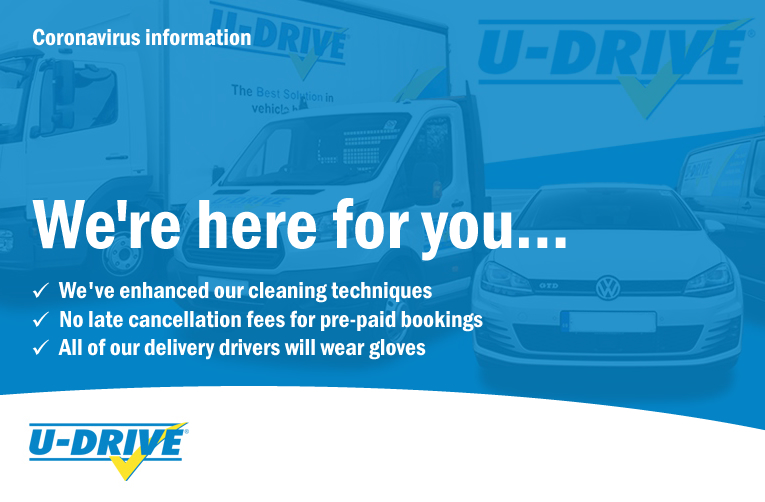 Coronavirus - We're here for you
30th March 2020 |

Ongoing updates about our branches and services, are now located on our dedicated Coronavirus updates page at https://www.u-drive.co.uk/coronavirus-covid-19-updates.
Want to know more about how we're keeping your journeys safe?
Why not take a look at our guides and downloads to see what our teams are doing to keep our cars and vans clean and as safe as possible. Click here to find out more.
Contact us
You can contact us on 0800 980 9966 or use our webchat service.