Coronavirus - We're here for you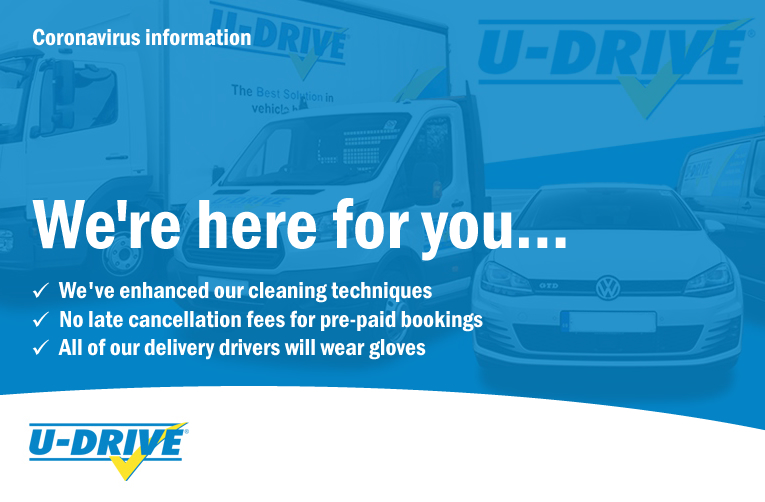 Coronavirus - We're here for you
30th March 2020 |

As the Coronavirus (COVID-19) situation continues to develop, U-Drive Limited has continually reviewed and enhanced our Business Continuity Plans (BCP) to improve our ability to respond to any possible impact.
Our priority remains the health, safety and welfare of our staff and customers, and following HM Government and NHS advice we have taken proactive steps to maintain our fleet availability by closing a number of our branches.
While as a business we remain open, we are now currently only supporting key workers and organisations across the country, the following branches remain open:
Bristol
Poole
Southampton
Our other branches have assumed the management of your vehicle hire and are providing delivery and collection services. However, you can return vehicles to any one of our closed sites as arranged using the on-site drop boxes.
Remember, we have already implemented a number of changes to ensure your continuing safety, including enhanced vehicle cleaning techniques and our drivers wearing gloves.
During this challenging time many people are choosing different ways to travel particularly where they are avoiding public transport and reducing vehicle sharing to maintain social distancing.
If you need a rental vehicle from a small car to specialist vehicles, we are here for you – just call 0800 980 9966 or book online at www.u-drive.co.uk. Your safety is our highest priority and we appreciate the trust that you place in our team and our company.
Contact us
You can contact us on 0800 980 9966 or use our webchat service.