Meet The Manager: Peter in Poole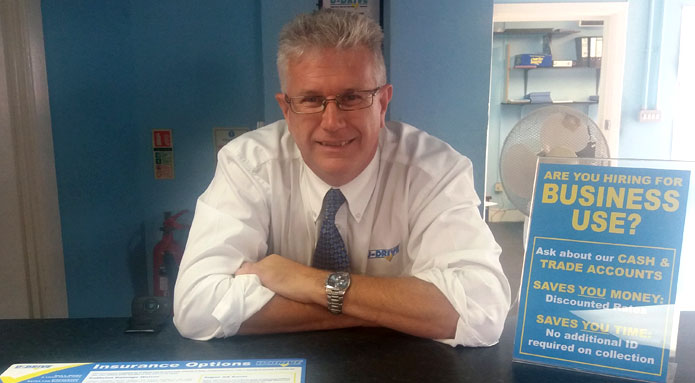 Meet The Manager: Peter in Poole
17th July 2017 |
The U-Drive network of 15 rental locations are run by experienced managers at each branch, taking care of the day-to-day operations and dealing directly with their local customers. Poole Branch Manager, Peter Shears, has been running one of our biggest Dorset branches since 2013. Based on Old Wareham Road in Parkstone, the Poole Branch has been supporting local businesses with short and long term vehicle hire for over 30 years.
"Being the U-Drive Branch Manager in Poole is a really diverse and rewarding role," says Peter. "Every day is different and I have a great team here."

Peter manages a team of 3 Customer Service Representatives, 4 Drivers who deliver and collect vehicles for our business customers, and 3 Valeters who ensure that every hire is offered in a freshly cleaned vehicle!
"I really enjoy dealing with the people we meet each day – getting to know new customers, and catching up with the regular ones we've known for many years," says Peter.
"We have a guy from Australia who comes to Poole Branch every year to hire a car for 6 weeks, so that he can go to speedway events all over the country. Then there's the regular local businesses we support with vehicles – from plasterers and builders to company MDs.
"It's really satisfying to see so many people return time and time again – it shows we are doing it right!"
Peter thrives on the challenge of meeting every customers' individual requirements because, he says, they are all different.
"It's great to be able to help local business people save money and time with the deals and services we can offer. We can look after vehicle maintenance and arrange for the customer's own signwriting on vehicles too, if they so wish – the options are very flexible and so we can tailor contracts to what the customer needs and can budget for.
"Getting it just right and seeing the customers drive away happy, makes my job a pleasure."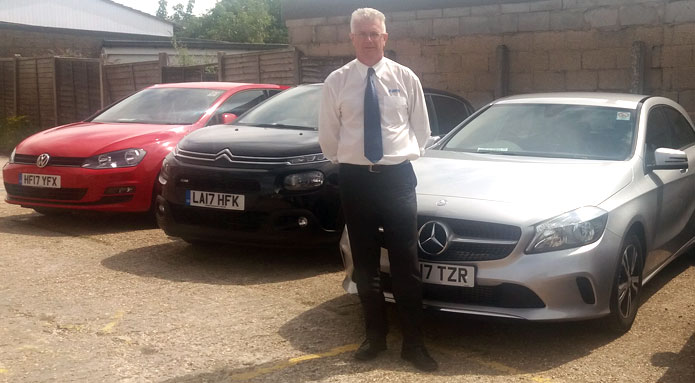 U-Drive have always had a keen policy on pricing and currently offer a price match guarantee on all hires. Call Peter at U-Drive Poole on 01202 747275 for more details or call 0800 980 9966 to contact any of our other branches across the south and in Wales.