U-Drive joins Salisbury Hospice Christmas Tree Collection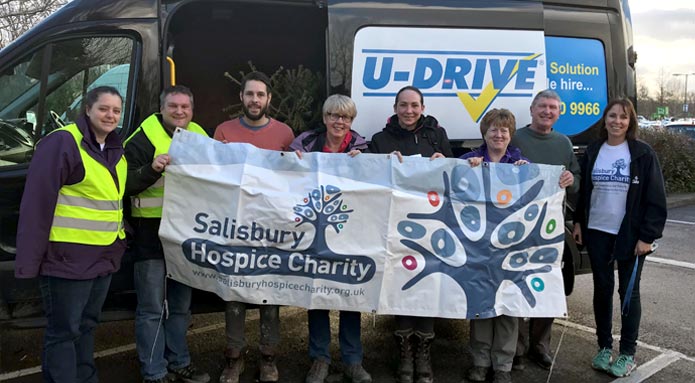 U-Drive joins Salisbury Hospice Christmas Tree Collection
14th December 2018 |
While the world is gearing up for the busy holiday season, U-Drive is delighted to announce that it is once again supporting the Salisbury Hospice's Christmas Tree Collection drive in January 2019.
Teams of fundraisers will be once again taking to the streets of Salisbury to offer the local community a real Christmas Tree collection service, with the proceeds of the lifeline donations going directly to the Charity.
How does it work?
Well it really is quite simple. Teams of volunteers will be taking to the streets in U-Drive vans, collecting and recycling Christmas Trees from the SP1, SP2, SP3, SP4 and SP5 postcodes. The volunteers will be collecting Christmas Trees on the 6th and 7th of January 2019.
The suggested donation for each tree is £10, however you can give as much as you like.
Simply register on their website: www.just-helping.org.uk, enter your postcode and see if the Salisbury Hospice team are working your area. If they are, simply fill in a short form and their team will confirm your pick-up date and time.