U-Drive's New Year "Bumper Sale"!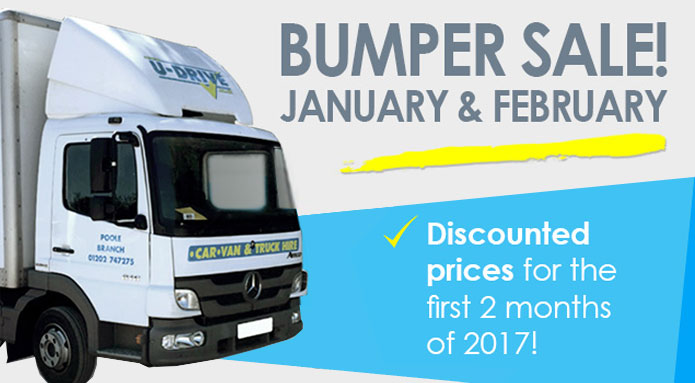 U-Drive's New Year "Bumper Sale"!
22nd February 2017 |
The team at U-Drive are excited to start the New Year with a "Bumper Sale" during January and February 2017, offering all customers a 20% or more discount on our standard hire rates!
With a range of cars, 4x4s, vans, minibuses and trucks up to 7.5 tonne – there's lots to choose from! So if you're planning to get your garden cleared ready for the spring and need a tipper to take away the rubbish, or you'd like to take a trip with a group of friends or colleagues and need a 9-seat Tourneo or a 17-seat minibus, then give us a call and we'll offer you the best prices in your area!

There's still a week to go before the super sale ends – open to both business and private use customers – so call us on 0800 980 9966 if you would like a discounted hire before 1st March 2017!