Luton Low Loader
Whilst every effort will be made to supply the make and model requested, in the event of it being unavailable an alternative will be supplied.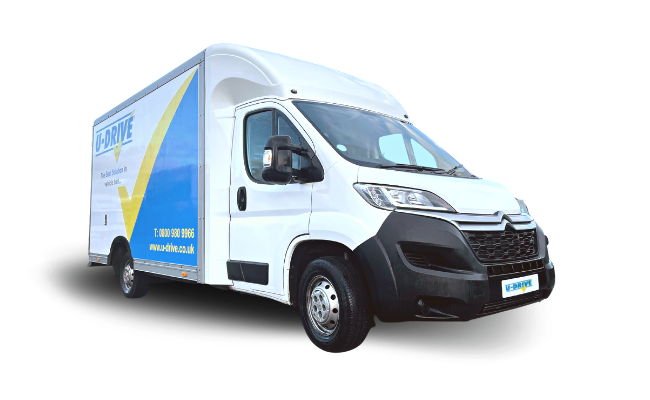 Luton low loader vans are one of the largest vans you can drive with a standard UK driving license. Able to carry a heavier load than the traditional Luton tail-lift van, the low loader is closer to the ground making loading both more accessible and quicker. It's big enough for most domestic and commercial removals job without the need for dismantling items. Luton's drive just like a standard car but have extra-large wing mirrors, making it easy to see what is behind you.
Sack trucks are available on request, additional charges apply.
Requirements / Note
Licence Requirement: B
Required Age: 23-75 years
Full licence held for a minimum of 1 year
Business users looking for longer-term hire/ lease options or our professional vehicle sign-writing service, please click here.

Diesel

Manual
---
Daily Mileage - 250 Miles
Weekly Mileage - 800 miles
Monthly Mileage - 2800 miles
European Mileage - Unlimited
Excess Miles - 15p + VAT