'Big Saturday' in Salisbury a Success!
'Big Saturday' in Salisbury a Success!
13th October 2016 |
St Paul's Church in Salisbury arranged another 'Big Saturday' event at the weekend to help and support those in need within their community.
Organiser and Community Pastor, Kerry Badger, said: "St Paul's believes in 'faith in action' and has been running Big Saturday for 13 years, sending volunteers out three times a year to serve God and those who need help in our City."
87 volunteers from the Church of all ages went to 13 different projects in and around Salisbury, helping with decorating, gardening, cleaning and clearing. Those they support had been referred to them by various channels:
"We have some projects for friends made in our SP2 Coffee Shop a Community Centre," said Kerry, "as well as referrals from agencies across the City, including from Wiltshire Council Adult Care and from Alabare."
One project completed at the weekend was to clear a garden for a local mum and make it safe for her daughter. Another project cleared a garden and planted a vegetable patch for a family who have fled Syria.
Volunteer Nick Baker added: "I was out on one of the projects and saw one elderly gentleman, who was unable to look after his garden due to illness, thrilled after we removed two van loads of rubbish and brambles!"
The group used two flatbed trucks to collect rubbish from all the projects and take it to the tip. When local vehicle hire company, U-Drive Ltd, heard about the great work St Paul's Church were doing for the Salisbury community, they were pleased to contribute towards their transport needs for the day.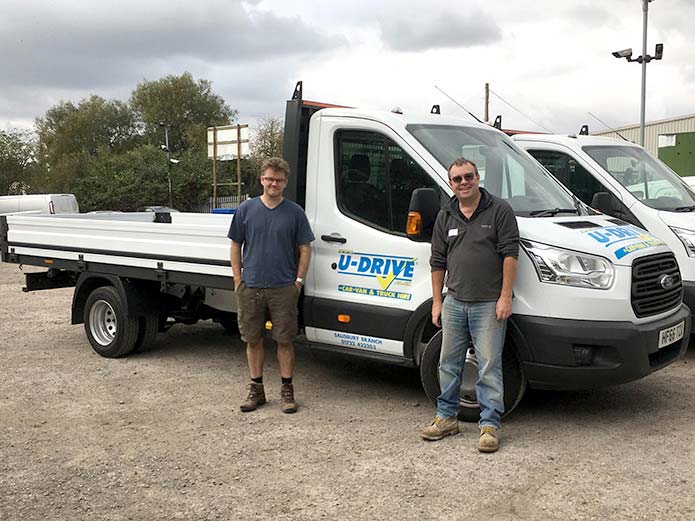 "U-Drive have served us well over the years," said Kerry, "and we are so grateful for their support. Thank you!"
If anyone would like more information about St Paul's Big Saturday events, please contact Kerry Badger (Community Pastor) 07722 237850 or email me at [email protected].