Community News: Wessex Warriors Powerchair Football Club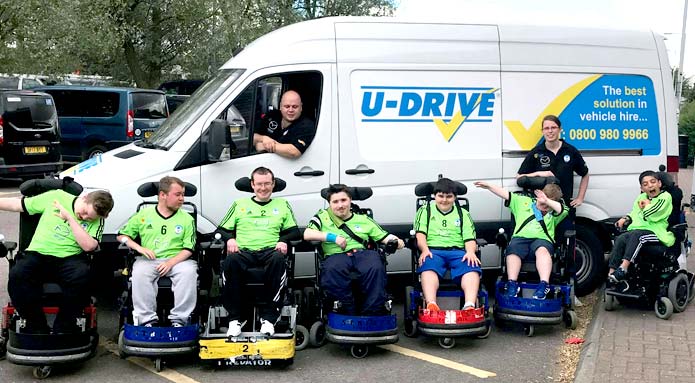 Community News: Wessex Warriors Powerchair Football Club
26th June 2017 |
Congratulations to the Wessex Warriors PFC for reaching the National Power Chair Football Championship next year!
The team played at Reading's Annual Tournament this weekend with great results! After beating the hosts in their first game, they put in a great performance against Premiership team Evergreen, but ultimately lost. Next up they will be playing their nearest rivals Portsmouth!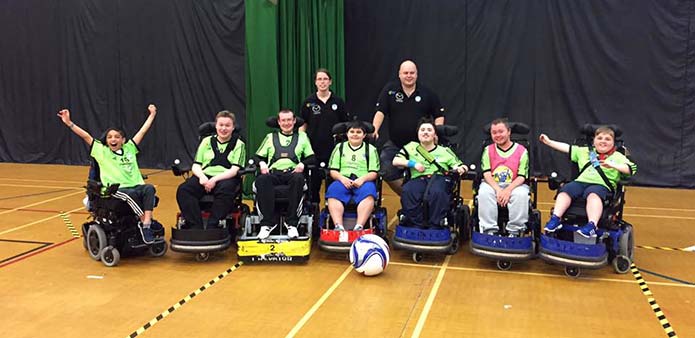 Powerchair Football is a competitive team sport for people with disabilities who use power wheelchairs. The game is played in a gymnasium on a regulation basketball court whereby two teams of four players use powerchairs equipped with foot guards to attack, defend and spin-kick a football in an attempt to score goals.
Wessex Warriors PFC is a non-profitable organisation that aims to provide a fun, safe environment for children and adults with a physical disability to enjoy/compete in powerchair football. They currently train once a week and provide a fun, exciting competitive setting to develop and encourage all abilities.
Launched in January 2015, Wessex Warriors are currently based in Poole, but will be training in Wareham from September 2017. They are competing in the South East League, as well as the National League based in Nottingham. The team currently has 27 registered players, ranging from 5 to 43 years old, who come from all over Dorset and the Wessex region.
The National League is run over six weekends throughout the year and the South East League is run over 6 Sundays (different weekends). For each set of fixtures they take 4 specialised wheelchairs, as well as other kit, that all fits in a transit van and so U-Drive is very proud to be supporting the team with their vehicle hire!
As a non-profit organisation, Wessex Warriors aim to raise enough money for power wheelchairs, transport to matches, football equipment and hiring the hall for training sessions. They need 6 powerchairs to compete at a high standard in the league, which cost £9,000 each, and their target is to get more chairs so that all players can train in a powerchair. If you can help to support or sponsor the Wessex Warriors PFC, please visit their website at www.wessexwarriors.co.uk.