Dartmouth Rotary 'U-Drive' Donations For The Disabled To Yorkshire!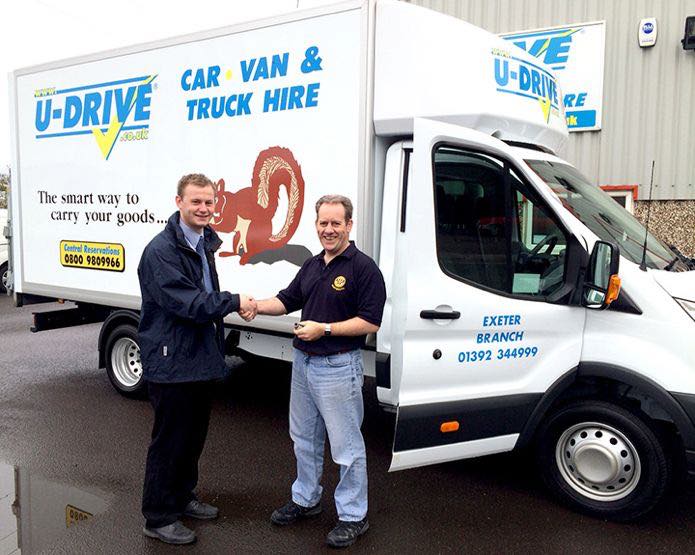 Dartmouth Rotary 'U-Drive' Donations For The Disabled To Yorkshire!
11th April 2016 |
Dartmouth Rotary Club has recently begun to support a charity called Physionet, a charity based in Yorkshire. Physionet gathers unwanted mobility and disability aids, such as crutches, wheelchairs and zimmer frames, saving them from landfill in some cases. The equipment is reconditioned and repaired (often by prison inmates), and is stacked into containers destined for the world's poorest countries, with an emphasis on helping disabled children.
The Dartmouth Rotarians help by managing the transport of the equipment from Exeter to Gloucester, which is a round trip of around 270 miles, and now U-Drive are supplying the vehicles!
Mike Freeman from Dartmouth Rotary Club is managing the deliveries to the Yorkshire base. He said: ""We first hired a Luton van from U-Drive's Exeter branch in January and were very impressed with the vehicle and service."
Richard Stock, Area Manager at U-Drive Ltd, was happy to support the initiative: "When we heard about Physionet and how Dartmouth Rotary were involved, we wanted to help in the best way we can – by assisting with transport."
"Its fantastic to have support from a local business for this very worthy cause," said Mike.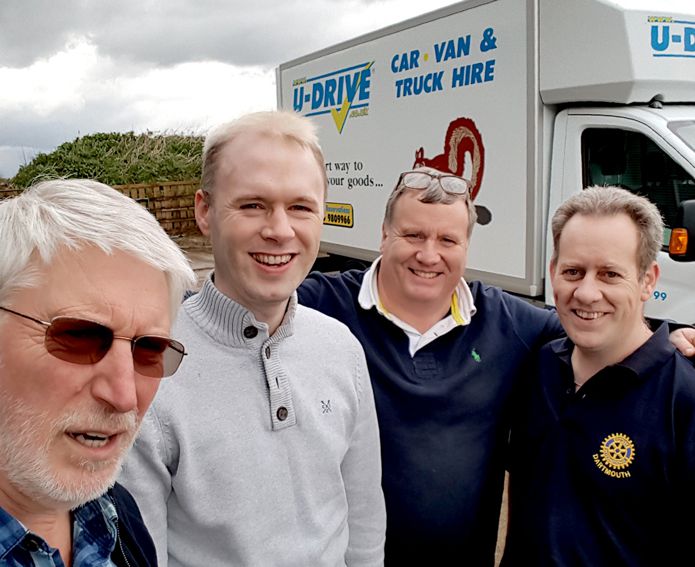 For more information on the charity, please visit www.physionet.org.uk, and to offer donations, please contact Dartmouth Rotary Club via www.facebook.com/RotaryClubDartmouth/.