Management Trainee Program Success!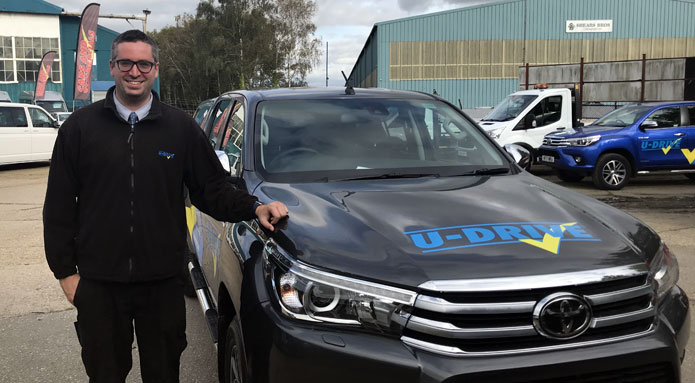 Management Trainee Program Success!
14th November 2017 |
University of Surrey graduate, Ronan Murphy, successfully completed our Management Trainee Program this summer and, as a result, we were very pleased to offer him a full-time position with U-Drive!
At U-Drive, we offer our Management Trainees the opportunity to learn, grow and stand out in our comprehensive program. In as little as a year, our trainees gain a unique insight into the business and are actively involved in all operational aspects of the business, including branch marketing, sales, customer service and finance.
We believe our success comes from motivating and empowering our team members to be the best they can be and so we reward each step of our trainees' development with bonus schemes, pay increases and career promotions.
"The Management Trainee Program is great for coming straight out of University," said Ronan, "as it teaches you the different stages of management, first by shadowing and then by doing."
U-Drive Management Trainees are taught how to deal with a vast range of customers and armed with the key sales and marketing skills they need to succeed. The program includes developing new business, managing accounts, building long-term customer and colleague relationships and business reporting. Trainees develop problem-solving skills and learn how to make efficient business decisions that will have a real impact upon the company's success.
"At the end of the scheme, I was offered several opportunities and chose to run my own branch," said Ronan. "I was given the choice between becoming an Assistant Branch Manager at the company headquarters or to run a smaller branch independently. I chose the smaller branch as I thought there was a great potential for me to grow the revenue, which I have managed so far, and also to take on all managerial responsibilities to improve my skill set. There are genuine managerial opportunities at the end of the program with all the support you need to get there and, in my opinion, that is what makes the U-Drive scheme stand out."
Ronan is a great example of how our Management Trainee Program has been a success and so we are continuing to invest in the scheme. If you're interested in applying for the program, please contact us at [email protected]. Alternatively, if you need help you with your vehicle hire needs, visit Ronan at our Bournemouth Airport Branch!