Salisbury Battle of the Somme Commemorations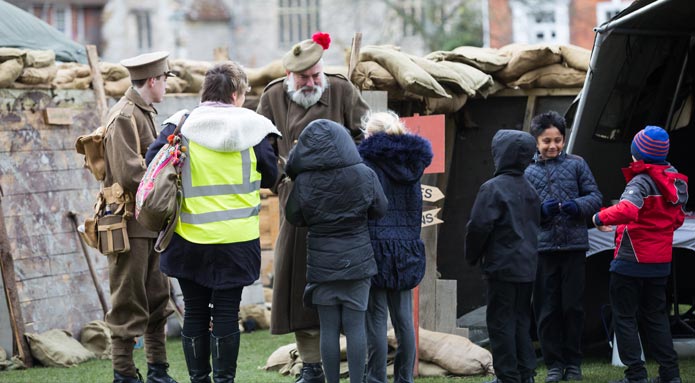 Salisbury Battle of the Somme Commemorations
23rd November 2016 |
Friday 18th November 2016 was the centenary of the end of the Battle of the Somme and Wiltshire's SSAFA - the Armed Forces Charity - held a commemorative World War One day at Salisbury Cathedral. A replica trench and a replica World War I aeroplane were both displayed at Salisbury Cathedral and soldiers from Larkhill Garrison - past and present - were in attendance.
A U-Drive 7.5 tonne truck was used to transport the living history materials and artefacts to Salisbury Cathedral for the event. Using one large truck meant that the re-enactment team were able to carry all of the trench and other materials in one journey, saving a lot of time and effort.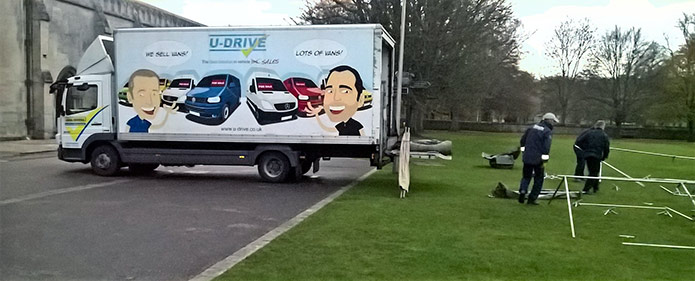 "The event was amazing," said Karen Thomas from the SSAFA. " We could not have achieved what we did without U-Drive's help. We are small in number, so it is would have been really difficult pulling together the event, without the right size of transportation."
For more information about our 7.5 tonne trucks available for daily, short or long term hire, click here or call us on 0800 980 9966.