U-Drive Cardiff Celebrates 2nd Birthday!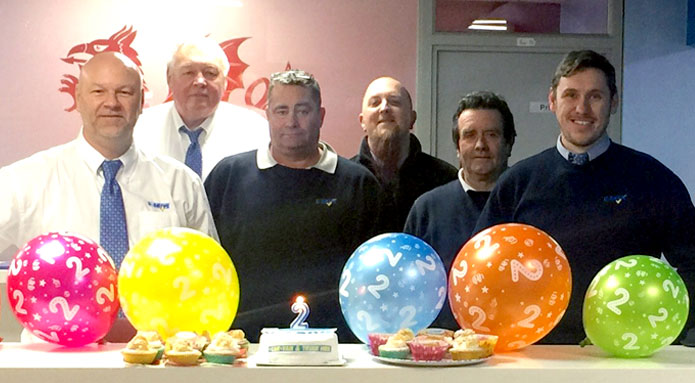 U-Drive Cardiff Celebrates 2nd Birthday!
30th December 2016 |
U-Drive is proud to be celebrating the 2nd birthday of its Cardiff branch! The vehicle hire company, which started in Dorset in 1982, was excited to open its first branch in Wales on 1st January 2015 and now supplies the local Cardiff community and businesses with their car, van, and truck hire needs.
The Cardiff depot originally opened with just two members of staff. Since then the team has increased to three full-time Drivers, a full-time Customer Service Representative and a Business Development Manager for Cardiff and the surrounding areas.
The team are thrilled to be celebrating the branch's 2nd birthday as the New Year begins, and are reflecting upon the growth that they've achieved in such a short space of time.
"The difference between then and now is like night and day!" says Dan Osman, Branch Manager, who opened the site in 2015. "I am no longer hoping for the phone to ring for a booking – we have developed strong relationships with regular customers from all over Cardiff."
Over the past two years, the Cardiff division has grown from being the smallest branch within U-Drive's network of 15 to regularly being the second-highest revenue branch in the region. "This is because our customers are so happy with the service we provide," says Dan, "and so they repeatedly choose us over local competitors."
Cleartechlive have been a customer of U-Drive's Cardiff branch for the last eighteen months, and Managing Director, Ben Voisey, speaks highly of the Cardiff team:
"Dan and his team provide us with exceptional customer service and take care to understand our needs, so they can provide us with a short term rental solution that meets our business requirements," Ben explains.
"We now place all our vehicle rental business with U-Drive, as they are simply better than the multi-national company we were using previously."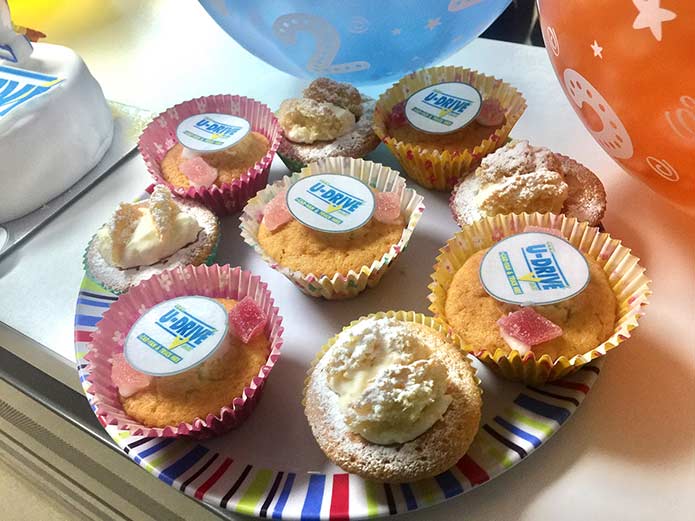 The team at U-Drive Cardiff invite you to pop in on Tuesday 3rd January 2017 and join them to celebrate with some free delicious birthday cake!
The branch opens from 8.30am to 5.30pm weekdays and 8.30am to 12 noon on Saturdays. Please browse our website for more details or call the team on 02921 678444 for information about their business account discounts and benefits.