U-Drive Steps in to Support North West Air Ambulance Charity in Cross Bay Walk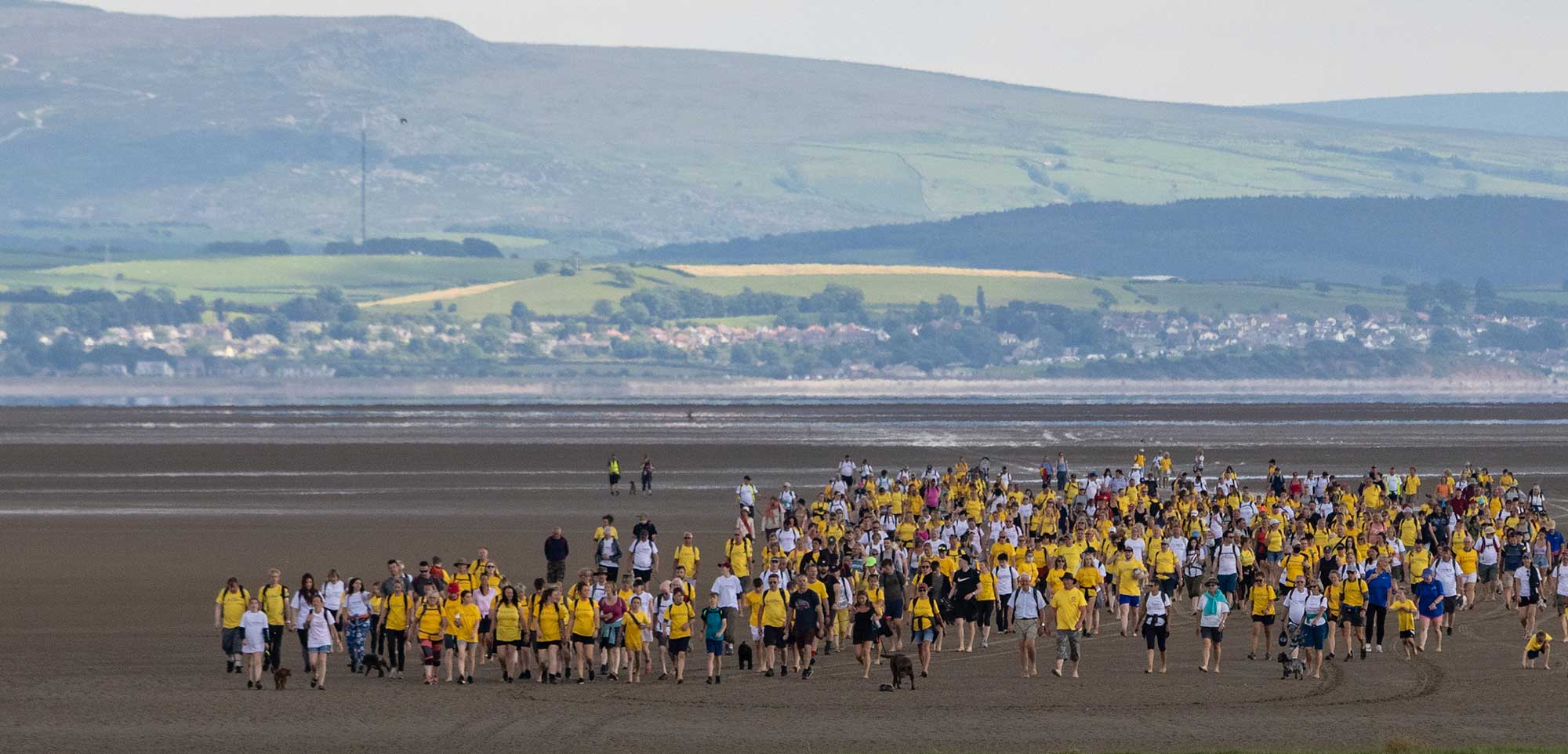 U-Drive Steps in to Support North West Air Ambulance Charity in Cross Bay Walk
30th August 2022 |

U-Drive Ltd, the national vehicle rental company, stepped in to help the North West Air Ambulance Charity host their annual Cross Bay Walk in Grange-over-Sands this July helping to make the fundraising event a huge success.
With no government or NHS funding provided to the charity and the need to hire a van to transport the equipment for their biggest fundraising event of the year, U-Drive came to the rescue as part of their own charity drive.
U-Drive, who recently invested more than £10M into a new business hub in the North West are celebrating their 40th anniversary this year and has offered 40 days of free hire to support charities and those in need in areas local to their branches.
The North West Air Ambulance Charity is one of those charities and U-Drive provided a van for the team hosting the event over the weekend so that gazebos, pull up stands and exhibition equipment, could be transported to the event without using the money raised for hire costs.
The Cross Bay Walk was an enormous success with 430 people taking on the 7.5 mile walk across Morecombe Bay which resulted in more than £7,000 being raised for the charity.
Mark Hamblin, Director at U-Drive, said: "We're delighted to have been able to support the North West Air Ambulance in the biggest fundraising event of the year and we are so happy to see that it was a huge success.
"During the past 40 years we have been committed to helping those in need in our local communities with the support of vehicle hire. Since launching our new business hub in Manchester earlier this year it has meant we have been able to engage with North West charities for the first time and we're overjoyed that the North West Air Ambulance Charity has been the first of these causes we have been able to help."
"We are absolutely delighted that U Drive were able to provide us with a van for our Cross Bay Fundraising Walk on the 10th July, as a charity that receives NO government or NHS funding, fundraising events, like these, are vital to allow us to keep our helicopters flying to save lives and we would have had considerable extra costs added onto our budget if we had to hire a van for the event, so we can't thank them enough. If you would like to know more about the North West Air Ambulance Charity and how you can donate please visit our website: www.nwairambulance.org.uk"
U-Drive has several different types of vehicle available in the free hire campaign including 9-Seat MPV, 17-Seat Minibus, Short Wheel Base Van, Long Wheel Base High Top Van, Extra Long Wheel Base High Cube Van and Luton with Tail Lift.
Offering a "one stop shop" for corporate and private users, U-Drive supplies customers across the UK with a wide range of high-quality cars, light commercial and specialist vehicles.
In addition to these services, U-Drive also offers in-house facilities to fit vehicle graphics and accessories such as beacons, racking and towbars, 24/7 national breakdown and recovery support, mobile service units available to minimise customer down time and strategically located maintenance partners for additional support.